When you hear of
"The Golden State"
...what do you instantly think of? For me..I think of...HOME! I'm a California girl and my roots will always be in California. So when you think of music that talks about this "State of Golden Opportunities and Dreams", what would it sound like in a musical form?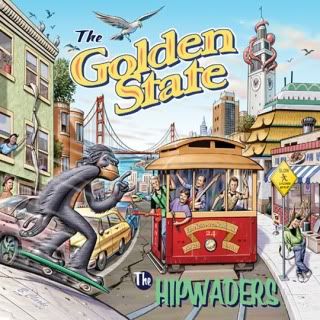 This CD is jam packed with songs that will inspire, like
"Stand Up To The Bully".
LOVE IT! Talk about a positive way to entertain the kids and offer music that they will love with messages that are deeper than they seem.
Be on the lookout for this newest CD from "The Hipwaders" and be warned...once this CD enters your CD player...you're going to be hooked!
I was not paid to feature this post! I was compensated only by the products sent for review/feature on our blogspot!