With "BACK TO SCHOOL" shopping in full force...I wanted to touch on the topic of "BUDGETS". That's always a touchy topic, right?
Everyone knows that getting all those NECESSARY school supplies, clothing for the school year, etc., budgeting comes in handy. That is...if you can stay within your budget.
My question for you...how do you do it?
How do you stay ON TARGET?
Do you shop & buy only when stores put the products you need "ON SALE"?

Do you compare the best prices at every store to see where you can find the best deal?

Will you wait for something, in order to get the best price on it?

As far as your budget...how much do you typically spend per child?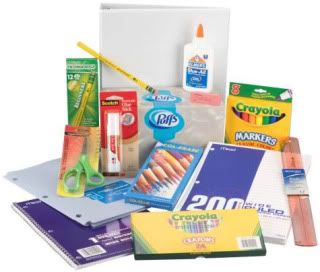 Having three children in school this year...our budget has increased slightly, considering we now have another child that needs a backpack, school supplies, "first day of school" outfit, etc. YIKES!
It's going to be an expensive year!