CHOCOLATE! It's something that I indulge in from time to time! Okay, it's something I would indulge in everyday if it didn't cause my pants to fit tighter. However, now I can not only indulge but I can smell like sweet brown deliciousness I love to eat!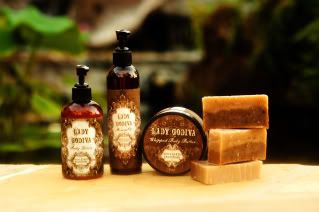 Seriously, who wouldn't love smelling like a chocolate bar all day long? Just be careful or someone might want to take a bite out of you!
Even kids will enjoy this delicious scent!
I was not paid to feature this post! I was compensated only by the products sent for review/feature!