Everyone loves sitting around the table during the holidays! As the entire family gathers to share their love, make new memories and cherish those from holidays past. For parents and grandparents, having those "little" people sitting around the table make the memories even more SPECIAL.
So why not add even more charm to this holiday's gathering by getting your "little one" a bib that will make everyone giggle, chuckle and smile too.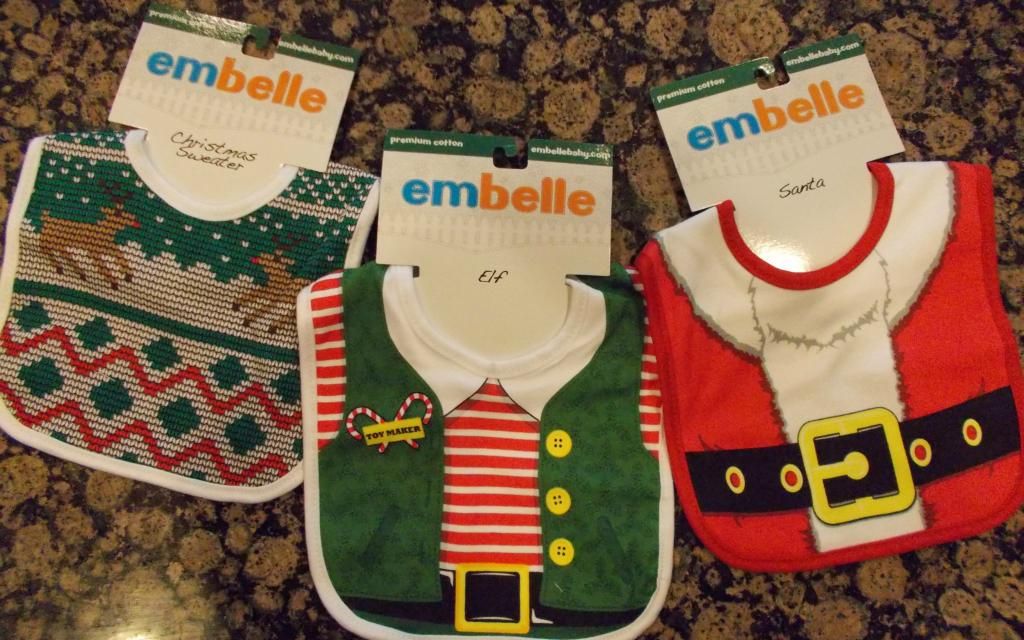 I was "Ooing and Awwing" myself
about the down right adorableness of these bibs. I could already picture an adorable chubby faced baby (to bad I don't have one to try them on), wearing one of these bibs, with mashed potatoes all over their face...giggling while everyone enjoyed their holiday meal.
You just can't deny...these bibs are ADORABLE!
The best part about it...their HOLIDAY OUTFIT underneath will remain clean from being covered by such cuteness!!
Seriously...these bibs are super cute, reasonably priced, boutique quality and can be purchased at retailers near you!
CLICK HERE
to see where you can get one for your little "Elf" or "Santa". Trust me...you and your entire family are going to love them!
I was not paid to feature this post! I was compensated only by the products sent for review/feature!