Who doesn't love
SOCK MONKEEZ
? I mean, I grew up with these awkward, yet adorable little creatures...made from a sock! You can't help but smile when you see them and you just want to hug and squeeze them. Kids of all ages and sizes love
Genuine Monkeez
...
So what happens when you mix a product like Monkeez with causes that can truly make a difference to this world? AN AWESOME CAUSE TO SUPPORT!!
Monkeez Makes A Difference
is a great way of teaching your kids the importance of philanthropy and helping others. It's the first-of-its-kind innovative and interactive experience that teaches children the importance of helping others through kid-friendly tools including the best selling
Genuine Monkeez and Friends plush characters
, online games, real-life Do Good challenges and a special donation on a child's behalf to one of three nationally renowned charities of his or her choice.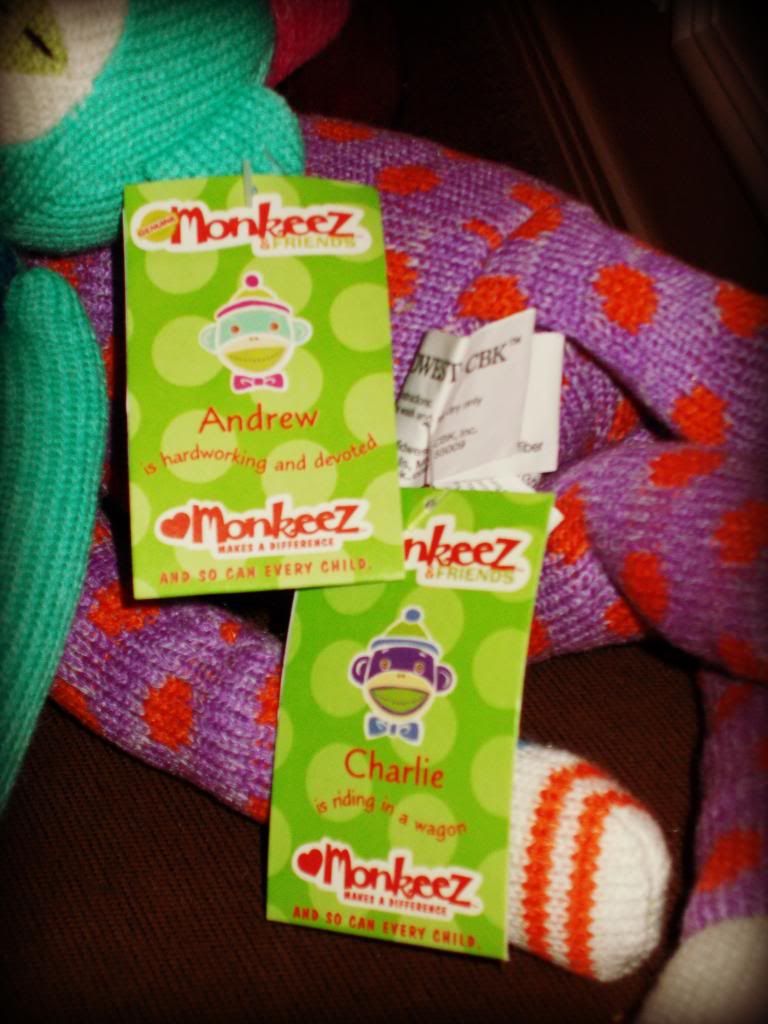 We received two adorable
Genuine Monkeez
...and I can't wait to have the girls practice giving back in this fun online environment. Especially since the kids can select the charity they want to contribute to...because Monkeez Makes a Difference donates 10 percent of the wholesale cost on their behalf. SUPER COOL! I love this idea!
Have I caught your interest? Want to learn more? Their products retail from $2.99-$100 and are available at www.Monkeezandfriends.com and independent retailers across the country.
I was not paid to feature this post! I was compensated only by the products sent for review/feature!