In years past, our Christmas tree has always been decorated fairly formally, with white lights and matching decorations, and until this year, has always been freshly cut!
But this year, we opted to do things a little differently and mix it up a little.
Our big "FAMILY" tree...is decorated in pretty traditional decor...
Because we saved the kid's "special" decorations for a SPECIAL tree that was arriving from Tree Classics...just for them!
arrived just for the kids!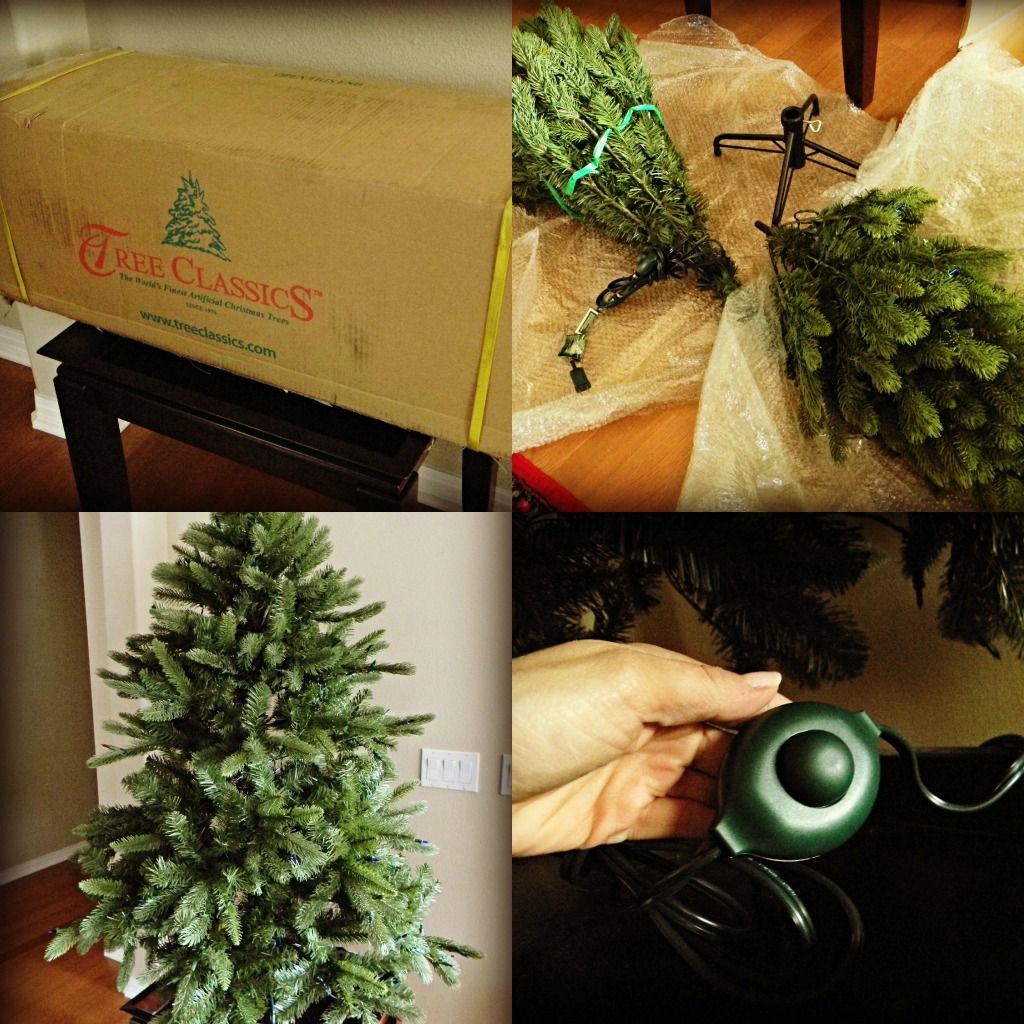 It was so easy to put together...because it's pre-lit and hinged. Just had to do a little bending of the branches, to fill in the spaces and in a matter of minutes, this perfect little tree was set up and ready for decoration. But honestly, even before the decor was added...the tree was bright and beautiful, with the multicolored lights! It filled the room with Christmas spirit!
The kids couldn't get over how "REAL" it felt! Plus, they were delighted to have a tree to "call their own". They got it all decorated up with their sentimental ornaments (some handmade from years past, some new for each one) and were so proud of their finished product.
I am so thrilled that we will have this tree to use for years and years to come. Because of the quality (came with extra lights and fuses...just in case)...and how it's built to last, I know this will be a tree that the kids will be decorating, probably until the Christmas they leave home...to get their own Christmas tree. WOW!!
TRUST ME...you will be equally impressed with the quality of their trees. Perhaps next year, you'll be setting up a Tree Classic Tree in your home...and starting new family traditions too.
I was not paid to feature this post! I was compensated only by the product sent for review/feature!