If it's your baby's first Christmas, you're probably excited to experience all the firsts that the holiday season can bring with your new baby. The look when they see the Christmas lights for the first time, their first chance to sit on Santa's lap at the mall (for that infamous yearly picture) and their first Christmas morning...opening presents around the tree.
To be honest though, how many babies really "KNOW" that they are even getting presents, the first year, for Christmas?
I received an adorable book that, despite the fact that baby really won't be too aware of the gift giving, will love chewing on and turning the pages of: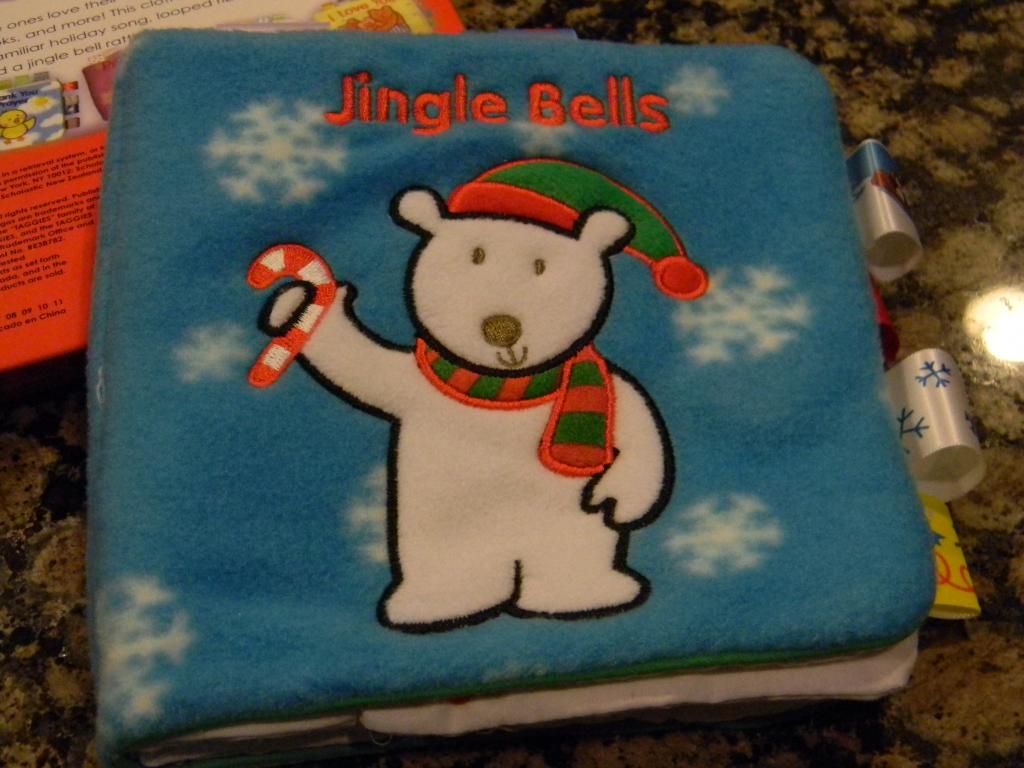 Jingle Bells "My First Taggies Book" is an adorable soft plush book that offers adorable, colorful pictures, the basic, "Jingle Bells, Jingle Bells, Jingle All The Way" song and adorable loopy Taggies for your baby to hold onto, chew on and pull & carry it around!
How cute, right?
CLICK HERE to purchase this book for your "Baby's First" Christmas!!
I was not paid to feature this post! I was compensated only by the product sent for review/feature!