I love finding a reason to get out of the house, get my kids out with me, and enjoy something we've never tried before. When I picked the kids up from school yesterday...that's exactly what I had in mind, because we were headed to the mall to try something BRAND NEW!
You've passed them in the mall, you've probably bought a pretzel or two...maybe even a pretzel covered hot dog...but you've probably never had a snowball fight at
Auntie Anne's Pretzels
, right?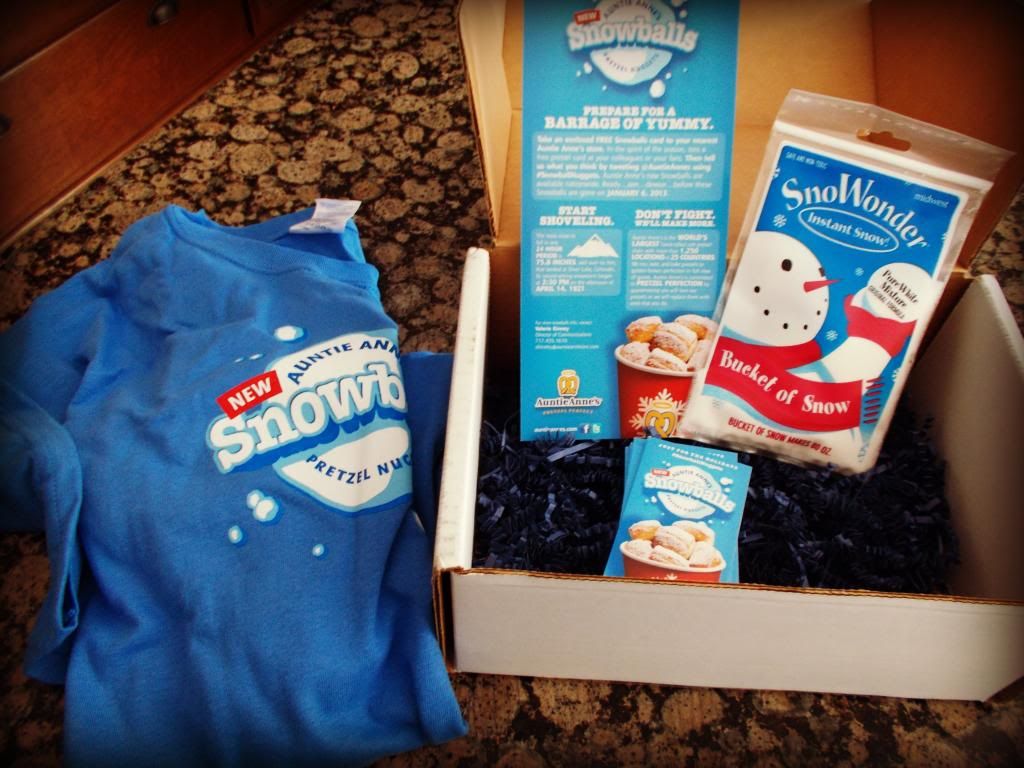 We received this package in the mail, filled with goodies to get the full "experience" of Auntie Anne's newest addition to their menu,
"SNOWBALLS"
are delicious pretzel bites, covered in powdered sugar. We couldn't wait to give them our own "taste test"!
When we arrived at the mall yesterday, they were creating a fresh batch...just for us!
So the kids and I got to watch the pretzel making magic happen!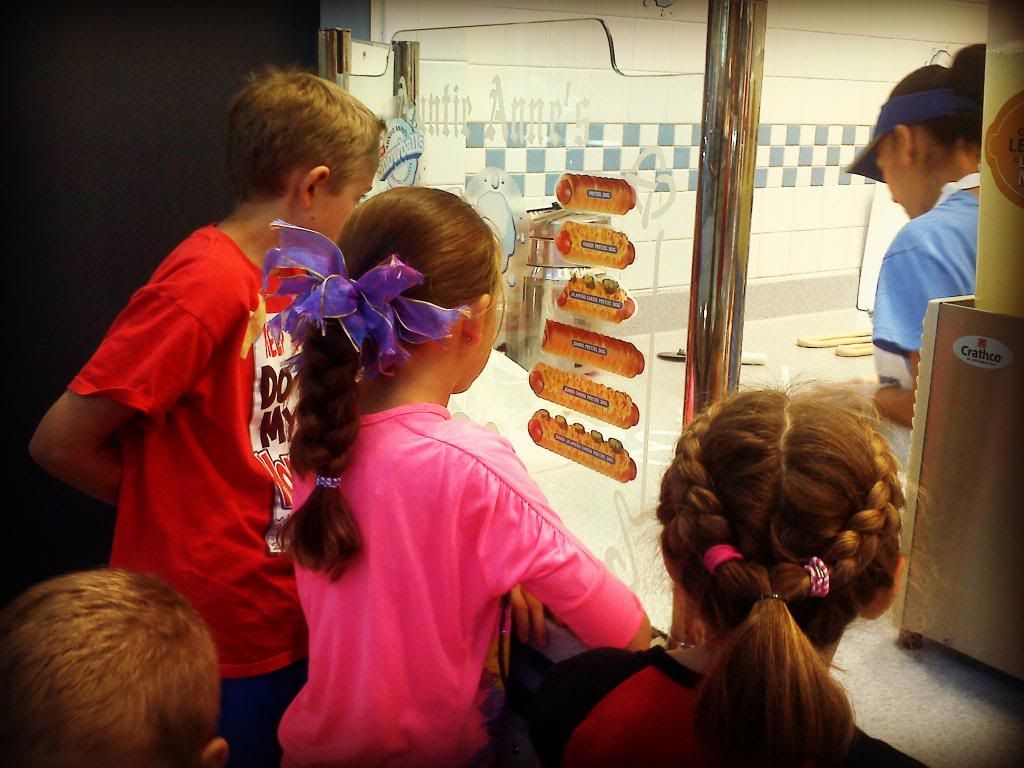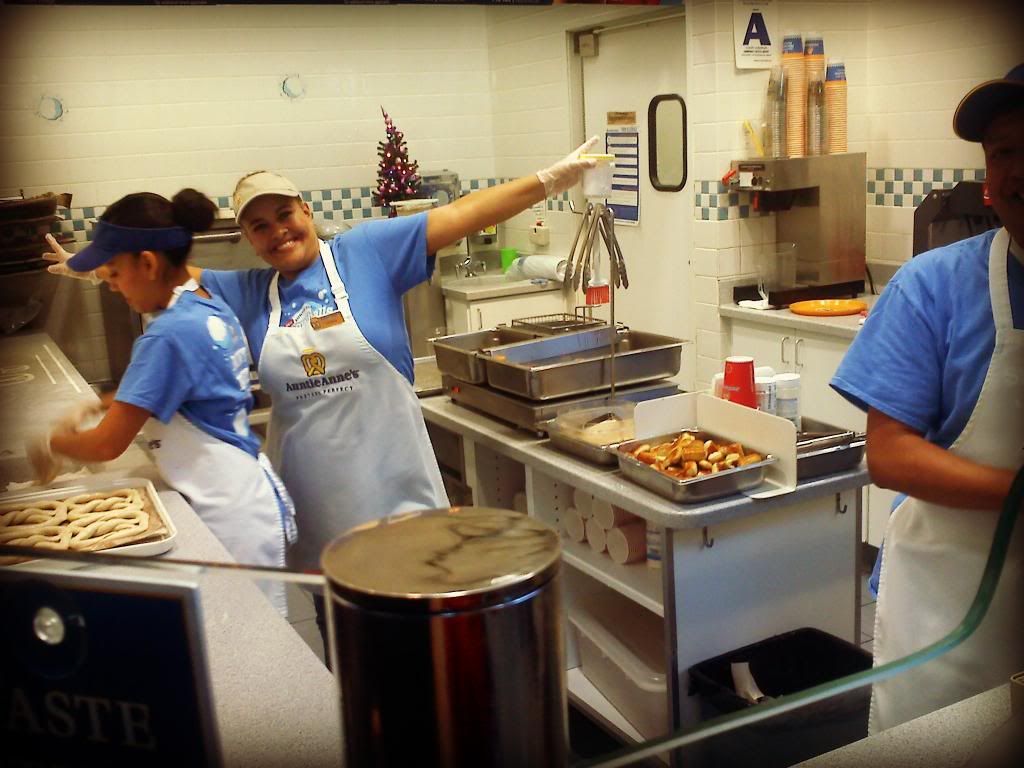 The kids were totally engulfed in all the happenings inside their kitchen...and their staff was quite entertaining for them too!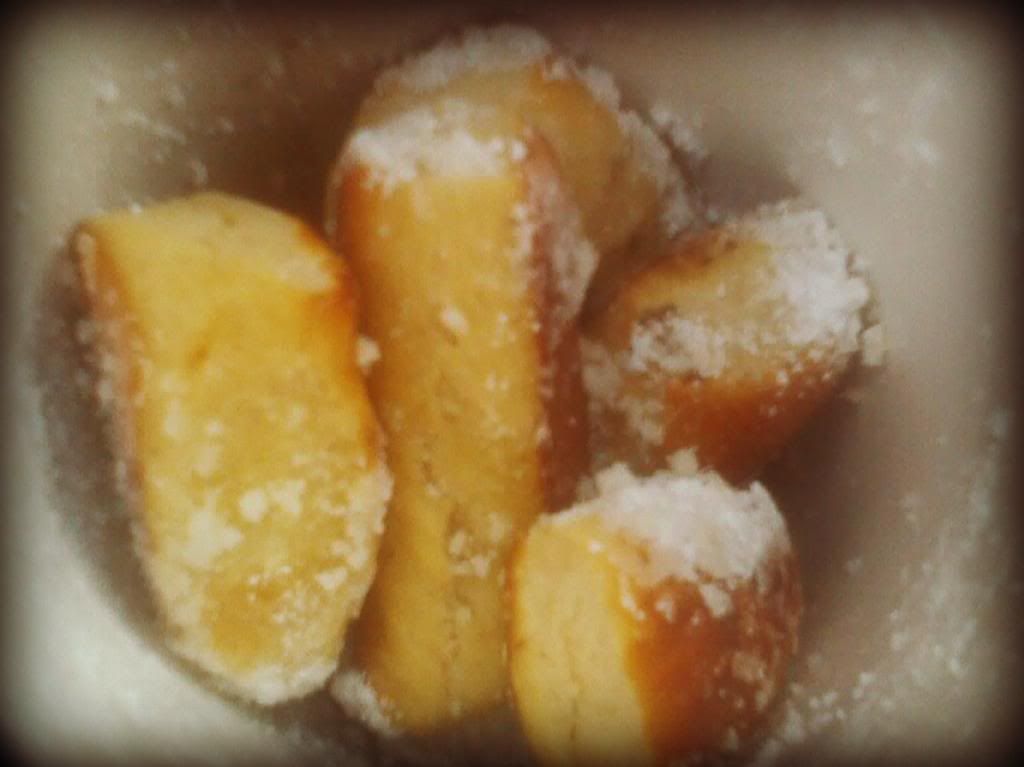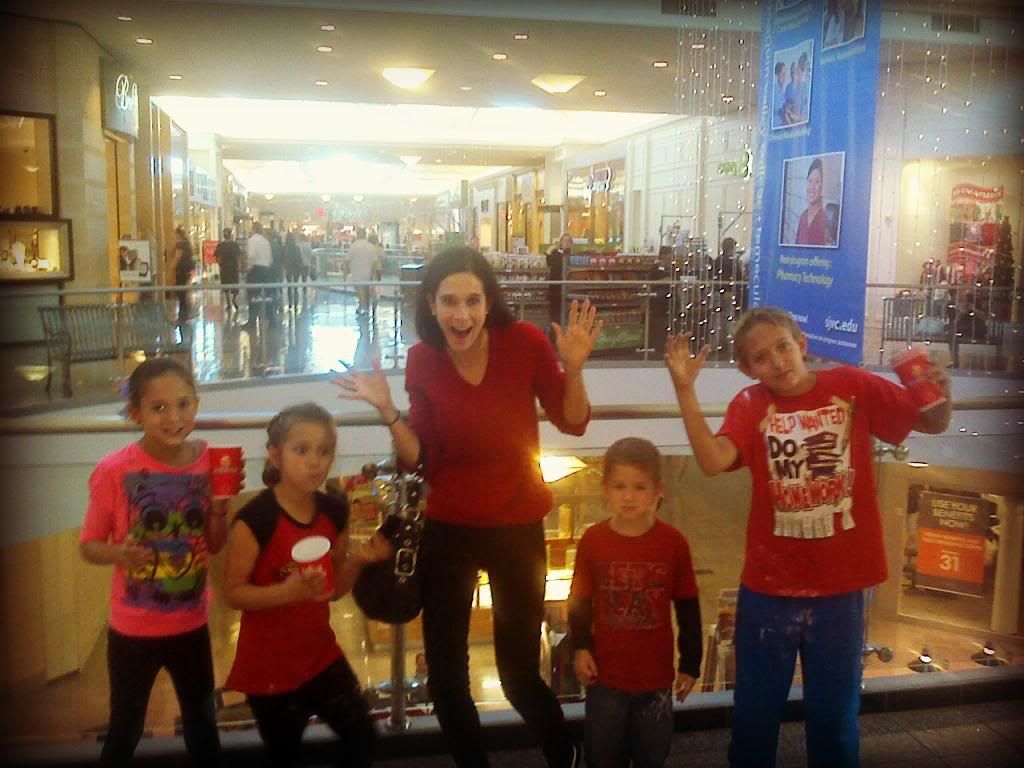 It was LOVE AT FIRST TASTE with the kids (who wouldn't love tiny pretzel bites covered in powdered sugar?)...and when we were through eating them, we seriously looked like we had, had a snowball fight in the mall. Our faces, hands, and clothing were covered in powdered sugar...and we loved it!
Talk about a great "date" for me and the kids!!
I am delighted to offer giveaways of
(2)free Orders of Snowballs coupons
to
(5)
Lucky One Bored Mommy Readers. Because this is a limited item (holiday season only) at Auntie Anne's, I want to make sure you have the chance to get there and have a snowball fight yourself!!
ENTER THIS GIVEAWAY BELOW:
I was not paid to feature this post! I was compensated only by the products sent for review/feature!!