Just the mention of that name brings an instant smile to my face!
Why? That's my favorite brand of chocolate!! When all is wrong with the world...a
HERSHEY'S Milk Chocolate BAR
, can simply make everything right.
Okay...maybe not really, but it really improves my mood...nonetheless...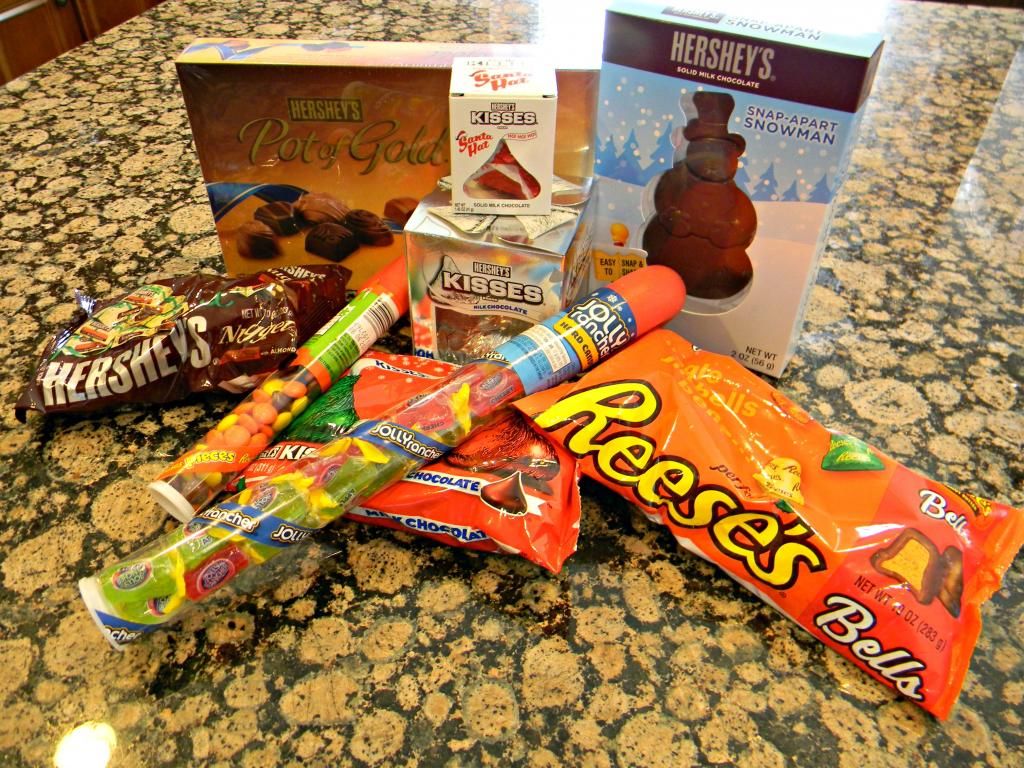 I was so excited and thrilled that Hershey's wanted to send me a sample of their
HOLIDAY candies
for our family to enjoy during these fun festive months. Seriously...who wouldn't be excited to receive a package full of chocolates and sweets (because Hershey's makes more than just chocolate candies too)?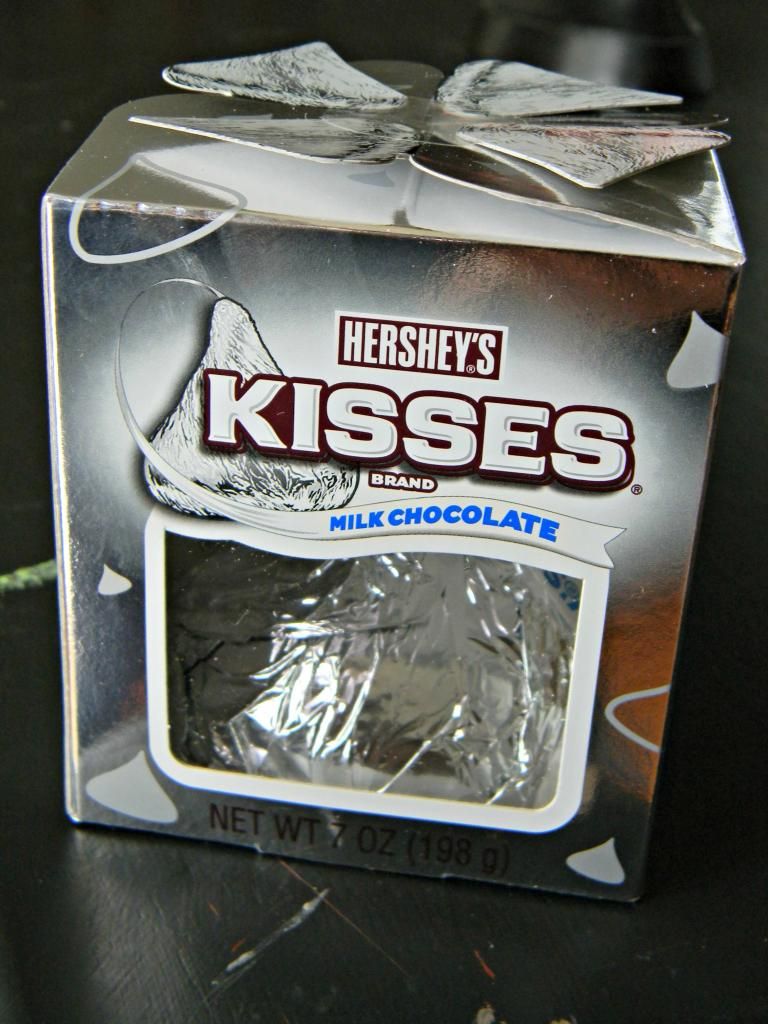 I mean, just the simple act of handing someone a silver wrapped
"HERSHEY'S" kiss
(especially an extra large one wrapped like a present)...can instantly bring a smile to just about anyone's face, young or old, right?
I can already see cookies (see above) being made in our oven and our home smelling heavenly from the scents of melting chocolate and cookie dough baking! YUM!! Is your tummy grumbling just thinking about it? MINE IS!!
More than that...I am excited to extend a giveaway of a similar box full of
HERSHEY'S TREATS
to (1) Lucky One Bored Mommy Reader too! Could that reader be you?
Get your mouth ready for some sweetness...and enter BELOW:
I was not paid to feature this post! I was compensated only by the products sent for review/feature!