Do you have a SPONGEBOB Squarepants fan in your home?
A little person that can't seem to get enough of that goofy yellow sponge and his friends "under the sea"?
I do!! He is four...and is addicted to this silly guy!
Seriously...how cute are these??
Not only are they downright adorable...but they are super durable! We love KIDORABLE products, because they last...and trust me, my kids are not easy on their stuff!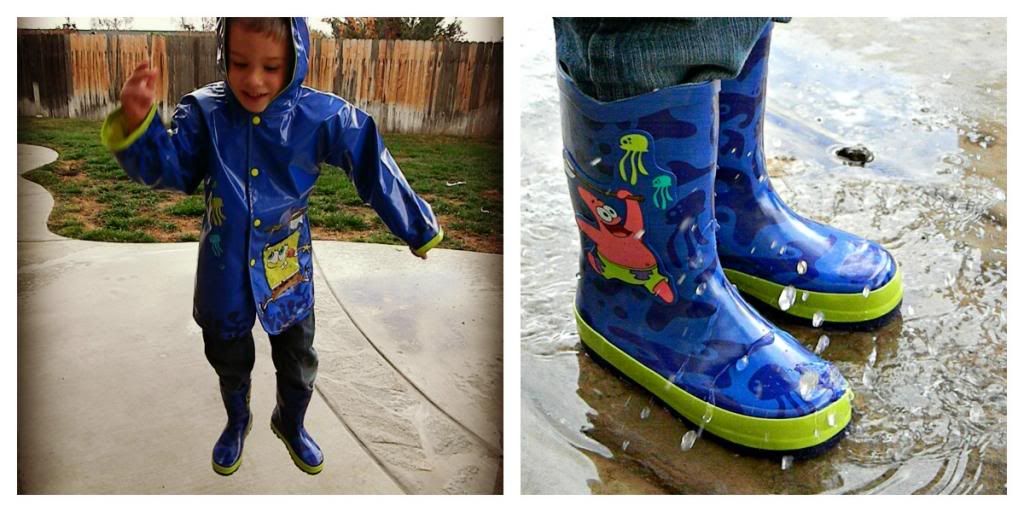 He had a blast STOMPING out in the rain...so we could take some pictures of his new rain gear!
CLICK HERE to head over to Kidorable and get to shopping for all your "rainy weather" gear for your kids! They will definitely find a style that's the perfect match for their personality! I PROMISE!
I was not paid to feature this post! I was compensated only by the products sent for review/feature!