Having two girls is a delight for me! They love everything pink and purple, frilly & ruffly things and of course, they love baby dolls too! I already see the potential in both of our daughters to be wonderful mother's someday! Yes...that means I'm hopeful I will be a grandma (a long, long time from now) someday too!
I couldn't resist...when getting to pick out my next review/feature for the
Step2 Company
. This one was a no brainer, because it was perfect for our 6 year old...who can't get enough "BABY" play in. She will spend hours with her dolls (barbies and babies) playing pretend...so this review was PERFECT for her!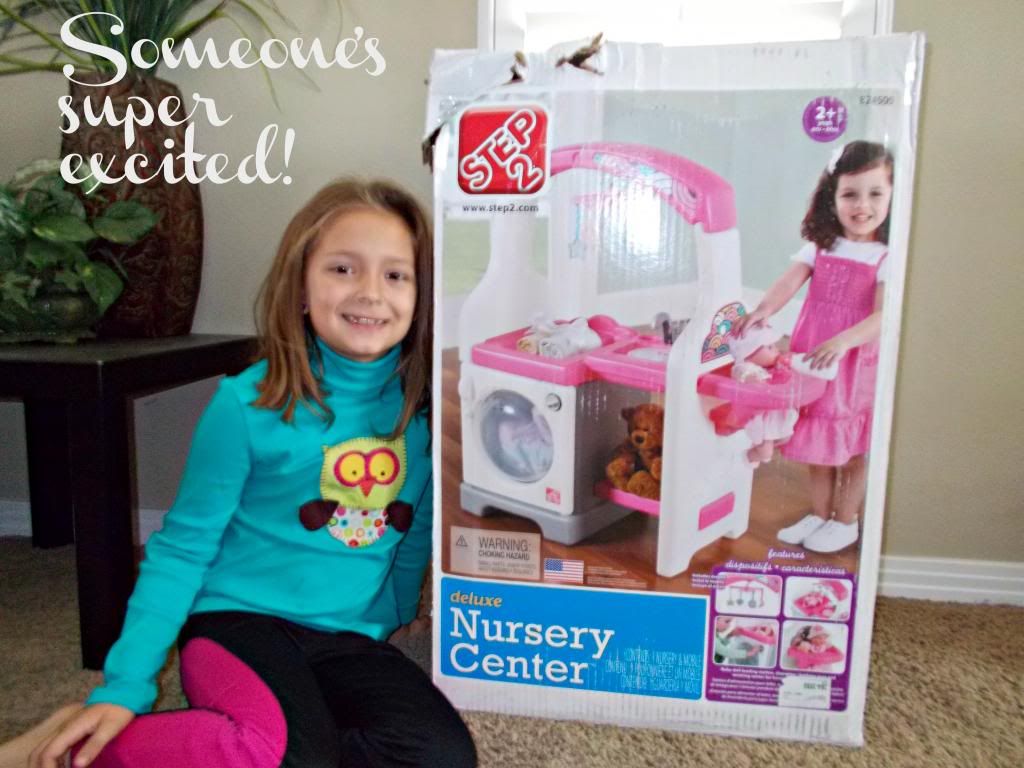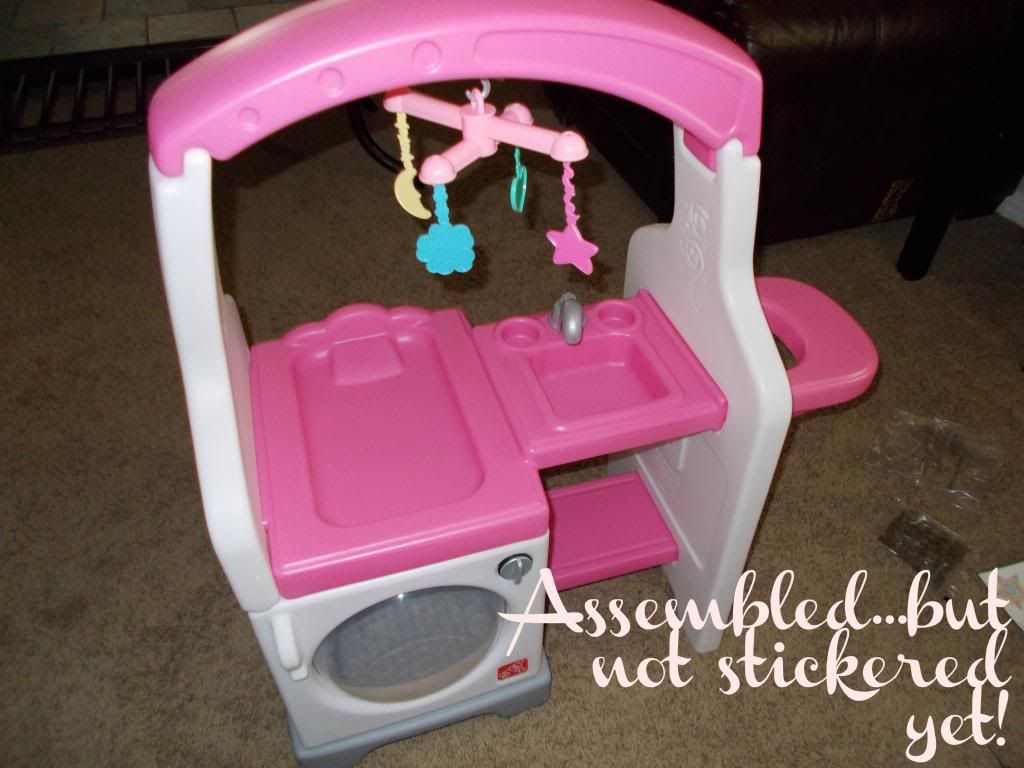 This
Step2 Deluxe Nursery Center
was super easy to assemble...it literally took me about 5 minutes, and only involved a little pushing, a few screws and some sticker application. I love this type of assembly!
Seriously...it was super easy to set up!
But the best part was getting to watch her in action.
Putting her baby in the chair to feed her. Changing her baby's diaper on the changing table. Washing the dirty laundry (cause heaven knows MOMMY's always have dirty laundry to be taking care of) and washing her hands off in the sink when she's done.
CLICK HERE
to check out the full product description on the
Step2 Website
...it's on sale right now with super low shipping as well!
ENTER THIS GIVEAWAY BELOW:
Step2 has amazing deals right now on all their products...just in time for holiday shopping! Make sure you head over (CLICK HERE) check it out and get everything checked off their "must have" list for Christmas!
I was not paid to feature this post! I was compensated only by the product sent for review/feature!