Have you ever owned a ring that just "didn't fit right"? Perhaps it's a ring that you can't have sized or something that, because of weight loss, it slips all over the place when you try to wear it? What about having a "heavy" pair of earrings that just won't stay tight against your ear when you wear them? Has age and gravity effected how your earrings fit against (or not against) your ears?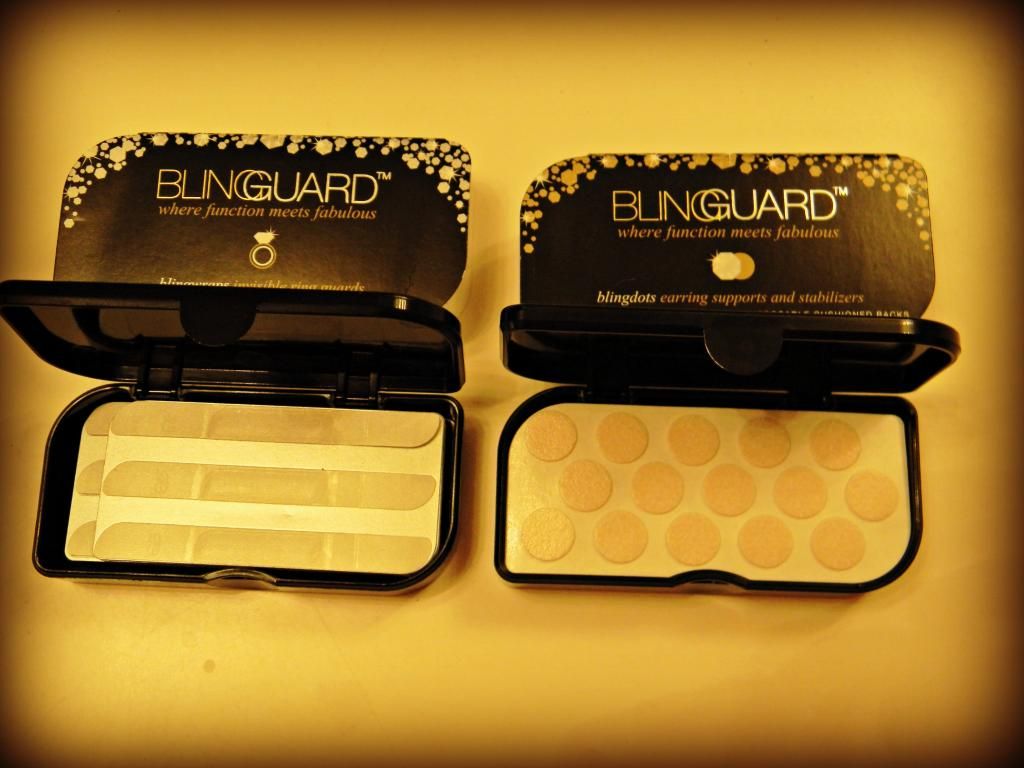 Both of their products are designed to help you solve jewelry wearing problems that I'm certain we've all experienced at one time or another.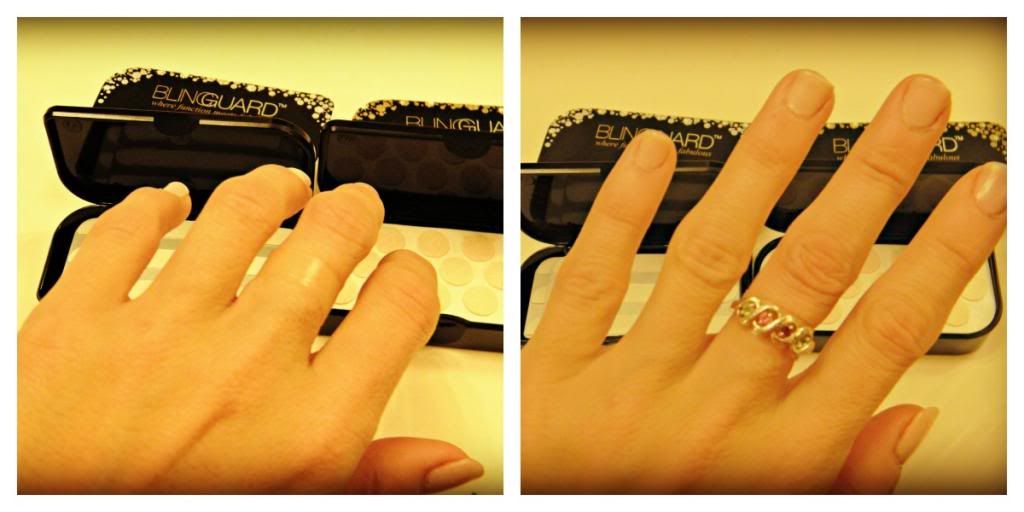 The
"BlingWraps"
are ideal for those "one size to big" rings you want to wear. They are super easy to apply (basically just remove and wrap around your finger). It adds 1 ring size to your finger and then slip your ring over it. Because it's made from a clear material, you're probably the only one that will ever realize your even wearing it...and your ring will stay in place!
The
"BlingDots"
are perfect for women who have had their ears pierced awhile. Since I got mine pierced at age two, my holes are not tiny and fitting anymore. After 32 years of earring wearing, they just don't hold heavier earrings in place like I would like them too.
BlingDots
are applied directly behind your ear hole (making them hidden, yet functional) and then you push the earring through both your ear hole and the
BlingDots
. LOVE THIS!
It truly gives your earrings the "GRAB" that gravity and age have eliminated!
Both of these products come highly recommended from me...
CLICK HERE to learn more about these products and why these would make a wonderful addition to your daily ring and earring wear!
I was not paid to feature this post! I was compensated only by the products sent for review/feature!