Our six year old is our little diva, in only the best ways of course!!
She loves all things sparkly, is quite the fashionista and can't get enough clothes or shoes. In fact, during the winter months...boots are her favorite "go to" to wear with her jeans to school.
We just got a new pair that she can wear in so many ways...the possibilities are endless!
She could pretty much wear them with almost every outfit she owns!
We were so excited to learn about the most versatile boot for a little girl that I've ever seen.
MOMMY needs a pair of these boots too (only I'd want the leopard ones...LOL)!
The ENZO 3 in 1 Jumper Boot is amazing!
Because of all the ways it can be worn...it offers her a lot of choices with her wardrobe selection. SHE LOVES THEM!!
They arrived and we couldn't wait to try them on...
They are a low style boot if you'd like (which just slip on)...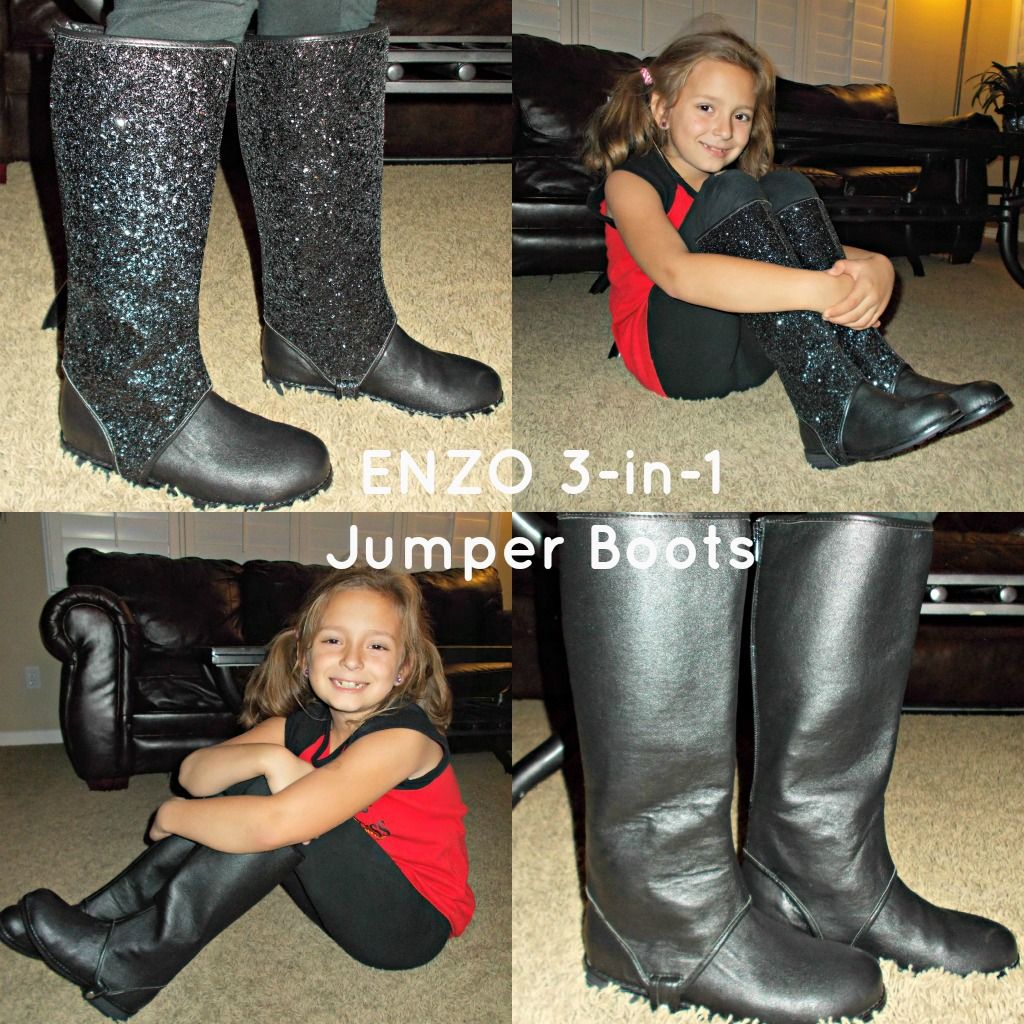 But can also have the patent leather and the sparkle shaft are easy to put on and off, they wrap around under the boot and snaps into place. We did find that they are a little hard to get on...because the short boot inside gets stuck on the heel. But once we unsnap the shaft and pulled her foot in, it is quickly resolved.
Have you seen anything so cute? Seriously!!
These are perfect for her to wear with her jeans, skirts, dresses and even to ride horses if she wants to (and she always wants to). SHE LOVES THEM and so do I. I love that she can change up their look...to match her mood...and this could also extend the "life" of the boot...since it can be worn three different ways.
CLICK HERE to learn even more about this boot (watch a video describing it too) and THEY ARE EVEN ON SALE...so get your little diva a pair of these amazing boots! You won't be sorry!
I was not paid to feature this post! I was compensated only by the product sent for review/feature!