Milk...it does a body good...even during the holidays, right?
Pretty sure my kids would agree!!
That's why they were super excited when this package, stocked full of "Grade A Shelf Safe" milk arrived for the kids to enjoy!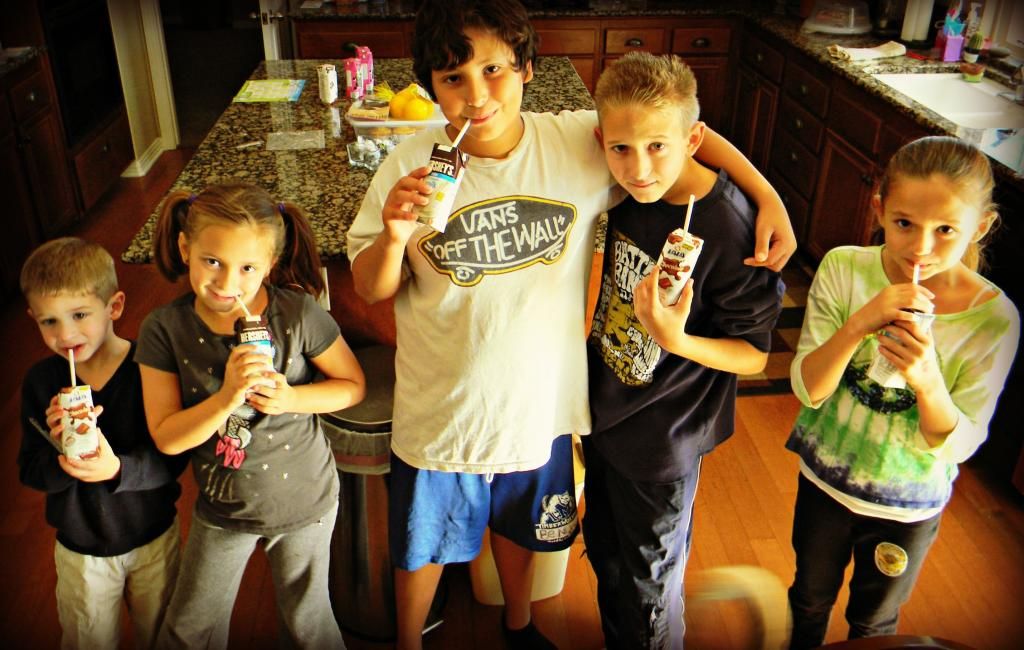 We even got to share with the neighbors...
But the best part about this milk...it can be kept in the pantry, thrown in a lunch bag, taken on a road trip and doesn't require refrigeration!! But trust me...the kids love the taste! In fact, we got to try the new
"fruity" COW WOW Cereal milk
! They loved it!
CLICK HERE
to get some great ideas for even using these "shelf safe" milks for HOT CHOCOLATEY Drinks during the cold winter months!! Your kids will love it and you'll love that they are drinking MILK!
For a fun kids craft idea, create a custom cover for the milk carton. Click
here
for a template to print out and color, paint or bedazzle! Upload a photo of your kids' creations to the Milk Unleashed
Facebook
page or
Twitter
to get free samples of shelf safe milk.
I was not paid to feature this post! I was compensated only by the products sent for review/feature!